Real Madrid will have to work hard in the second leg of their semifinal tie with Manchester City in the UEFA Champions League after they were defeated 4-3 in the first leg at the Etihad stadium on Tuesday.
Real Madrid striker Karim Benzema scored a brace with Brazil forward also scoring to give Madrid the chance to comeback in the second leg.
After the game, Real Madrid striker Benzema spoke about their performance against the English Premier League side.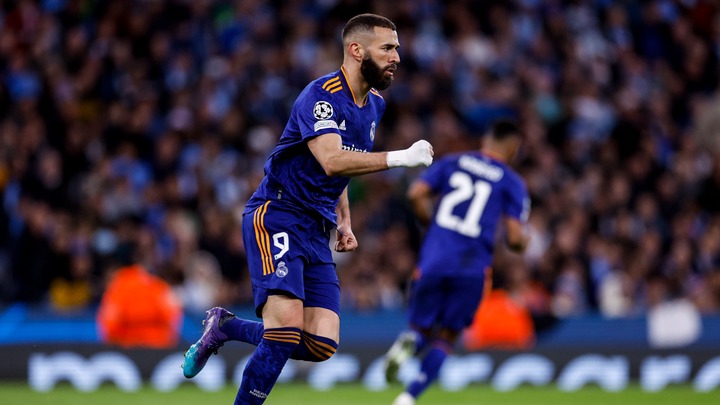 Real Madrid striker Karim Benzema: "A defeat is never good because we are really excited about the Champions League. The most important thing is we never lay down our arms, we are all in this until the end.
"Now we have to go to the Bernabeu and we will need our fans like never before and we are going to do something magical, which is win.
"I always have it in my head that if you don't take a penalty, you will never miss a penalty.
"That's mental confidence and that's all. I have a lot of confidence in myself… so I do it and it turns out well."