English Premier League side Manchester United secured a 1-1 draw against Spanish La Liga side Atletico Madrid in the first leg of the UEFA Champions League second round tie at the Wanda Metropolitano on Wednesday evening.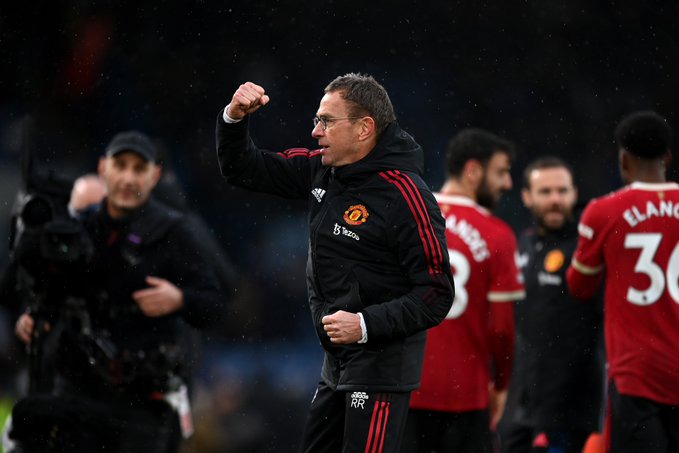 Portuguese forward Joao Felix gave the host the lead in the first half of the game before second half substitute Anthony Elanga gave the Red Devils a lifeline by equalising in the closing stages.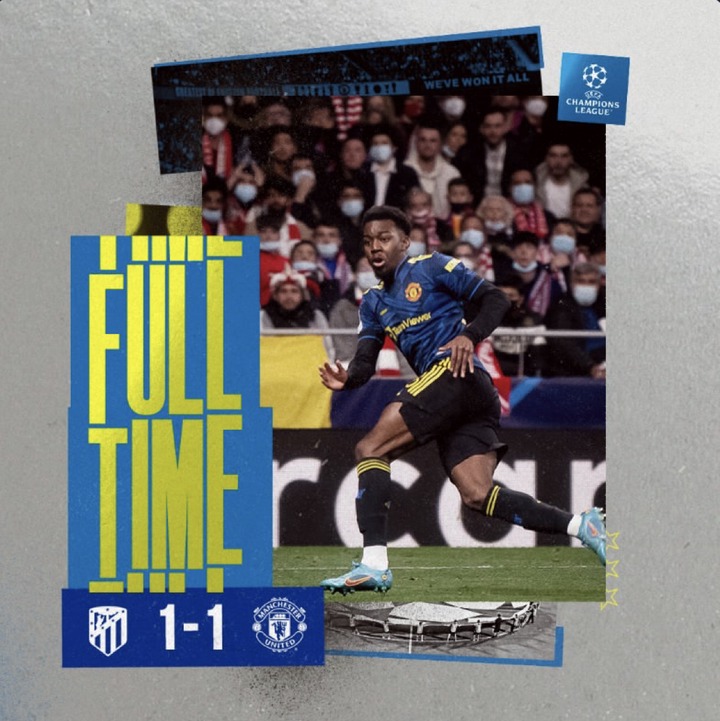 After the game, Manchester United manager Ralf Rangnick hails the Swedish youngster for his performance against Diego Simeone's men.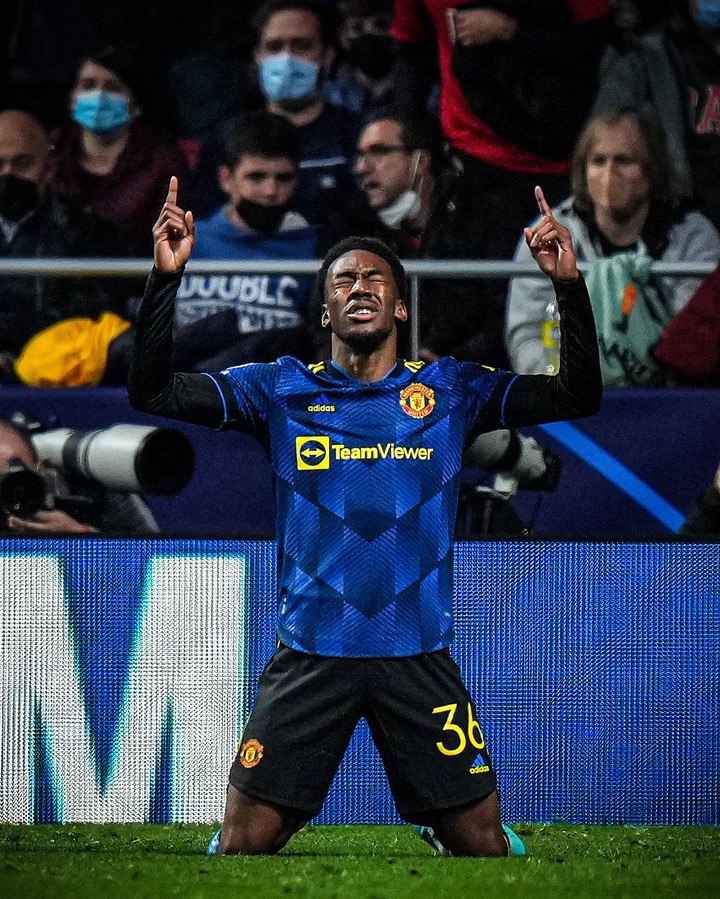 "He is playing as though it is a dream come true, it is a joy and fun to watch him play, I wish a few other players would take him as an example and as a role model.
"Football is an important sport, even more so for the supporters, and it is a ball game. This is what I wish us to do especially in the second leg.
"To start with, we could do with him (Victor Lindelof) in aerial duels, set-pieces, free-kicks for and against us. All three centre-halves were in good shape, but after seven minutes we were 1-0 down the plan was in the dustbin.
"I knew this was not his best position, when we had Aaron Wan-Bissaka on the ball and Alex Telles, we had more possession and more assistance from the wings. In the end, due to the early goal it was difficult.
"In the second half we showed in quite a few moments how we have to play. It will be different at home in front of 75,000 fans and more conviction than we did in the first half."