Chelsea star Thiago Silva has signed a new deal with the English Premier League side. The Brazil international extended his deal with the Blues by one more year.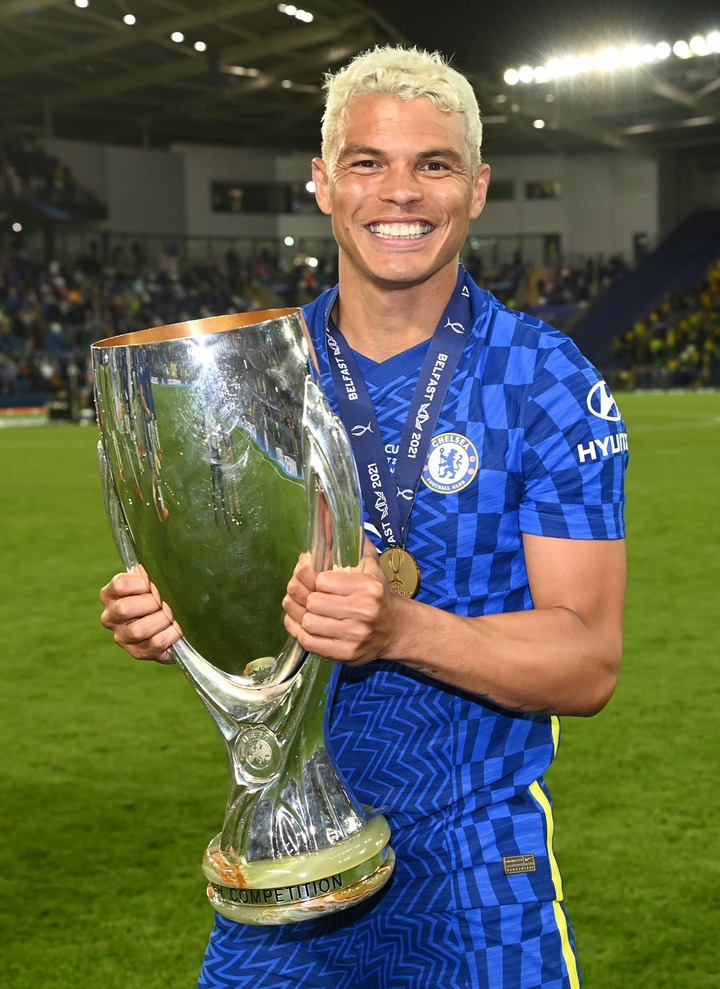 The former AC Milan defender joined the Blues from French Ligue 1 champions Paris Saint Germain in the summer of 2020 and went on to win the UEFA Champions League and UEFA Super Cup for the London side.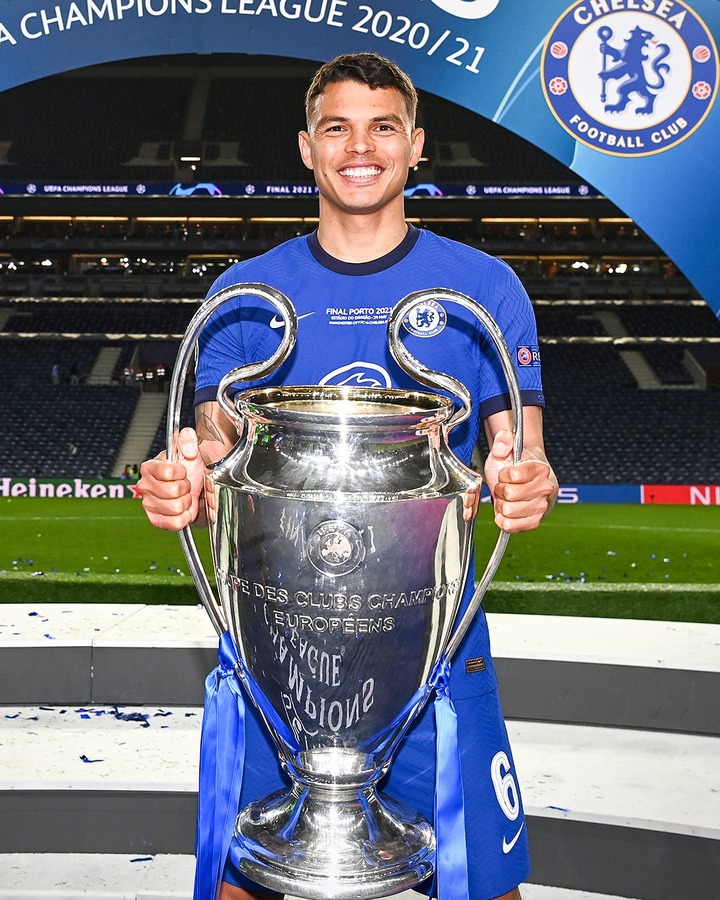 Despite his age, the Brazilian defender continue to prove he is one the best defenders in his generation. His performance led to Chelsea's decision of offering him one more year at the club.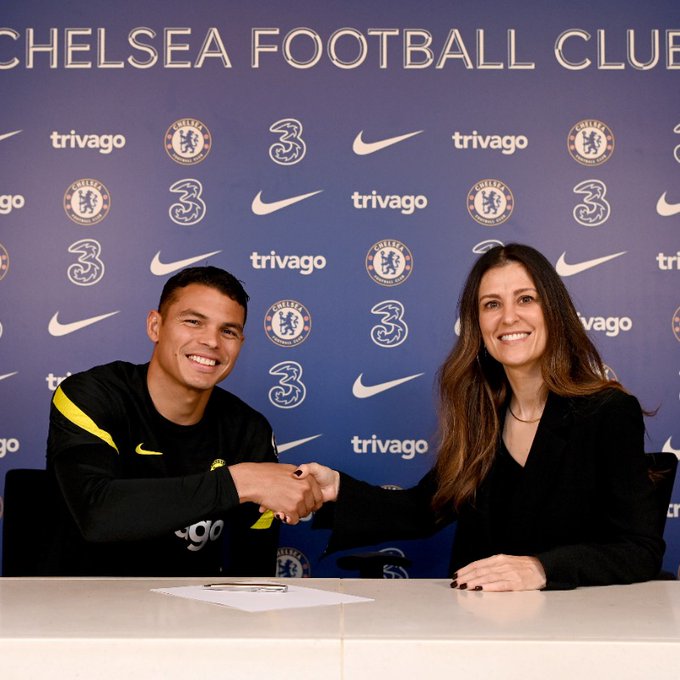 Chelsea released an official statement on their website to confirm Thiago Silva's new deal at the club.
"Thiago Silva's time at Chelsea will continue into the 2022/23 season after the defender extended his contract at the club by one year," the club stated.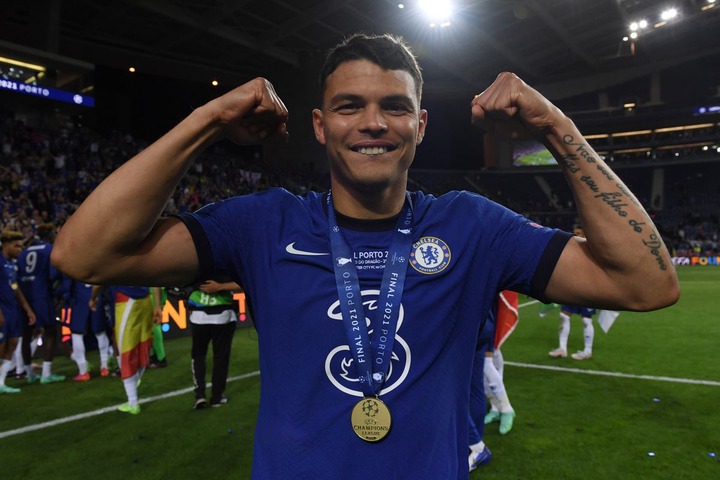 "Following a thoroughly successful start to life at Stamford Bridge, which included winning the Champions League for the first time in his career having joined from PSG in the summer of 2020, Thiago Silva continues to belie his age.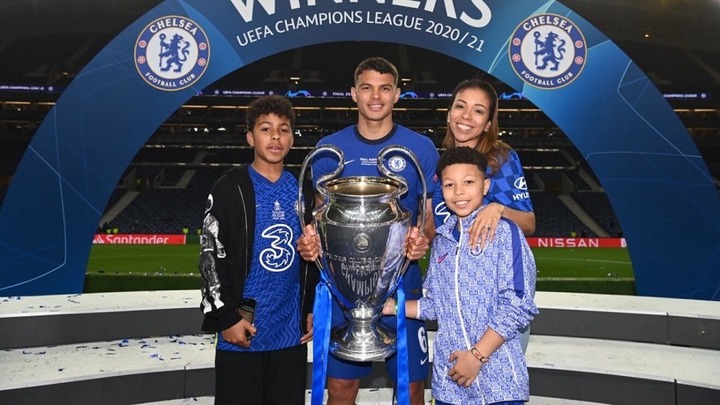 "This season he has maintained the exceptionally high levels of performance that have made him integral to Thomas Tuchel, and a firm favourite with Chelsea fans."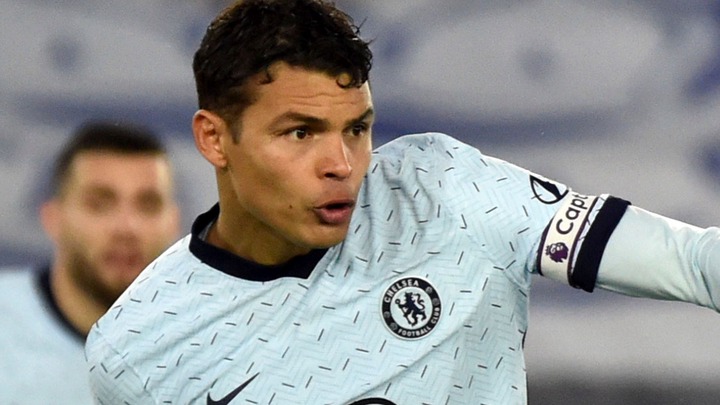 Join our telegram page for top notch predictions t.me/stakegainsofficial