Chelsea is among the most successful and popular clubs globally and has a long international and domestic success history. Consequently, Chelsea predictions and betting tips are popular topics among punters and football fans.
Factors such as player form, tactics, and overall team morale can influence match outcomes when betting on Chelsea games. Other factors like suspensions and injuries can also affect match outcomes.
This article will highlight tips to help you make informed and profitable bets on Chelsea throughout the season.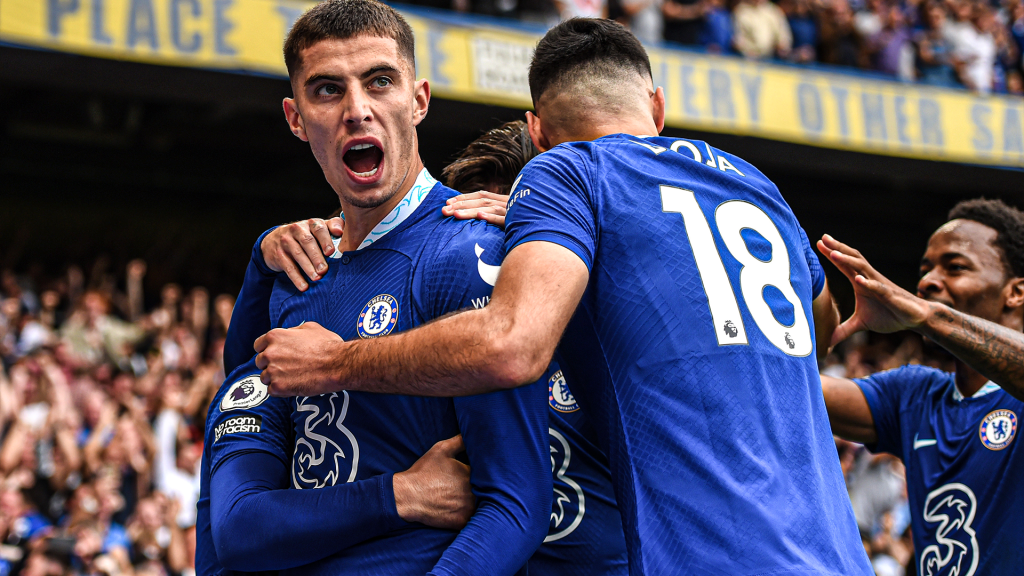 Chelsea Betting Tips and Predictions
1. Analyze the Current Form
Form analysis is essential as it provides essential details about the team's recent performances, confidence levels, and momentum heading into the upcoming matches.
When Chelsea is on a winning streak, the team has high confidence levels, which could translate to higher chances of winning in their next game. If they're in poor form, it indicates underlying issues that could affect their performance.
Analyzing team form also helps you identify patterns in their performance that can assist you in making informed predictions about their upcoming matches. Chelsea's form this season is considered average, and their performance currently places them 10th on the premier league table with a 36% win rate.
Nevertheless, their recent wins against Leeds and Borussia Dortmund suggest that the team finally turned a corner. The game against Borussia Dortmund was among Graham Potter's best at the Bridge, a sign that the team was going in the right direction.
Switching back to back three has worked for Graham Potter, and the English duo is currently fit at the same time.
2. Keep an Eye Out For In-Form Players
Paying attention to Chelsea's key players can help you make informed predictions about the team's winning chances. It can also inform your staking decisions, like how much to bet or which markets to bet on.
Key players significantly impact team performance and their winning chances. These players have an essential role in their team's success, and if they play poorly or are absent, their overall performance is affected.
Enzo Fernandez has improved Chelsea's midfield, while Kai Havertz is showing flashes of becoming the modern number nine the team requires. Raheem Sterling also played well in their recent fixture against Borussia Dortmund and is beginning to look like himself.
The teams playing against Chelsea in the upcoming matches can consider themselves unlucky as they face Chelsea when they've suddenly begun improving. While it may seem premature to start having confidence in Chelsea, their match against Leicester might be when they start turning their fortunes.
Based on their recent performances, they're likely to win their upcoming matches if they play how they played in those matches.
3. Know the Best Markets for Chelsea
Even though Chelsea's performance has been underwhelming this season, their recent wins might improve their performance. The club last won the premier league in 2017, and its last UEFA Champions League was in 2021.
With their recent Champions League performance, you should keep an eye peeled on the odds. Some of the best markets to keep an eye on when betting on Chelsea include:
Correct Score – This market is the best for you if you're the king of correct score, as it allows you to predict the match's exact scoreline. Even though this market can be challenging, with proper research and a good understanding of Chelsea's weaknesses and strengths, this market offers an opportunity to place a high-value bet.
Next manager – This is always a popular market in football betting. Graham Potter is the current manager, and while there are no signs suggesting he might be leaving the club soon, if Chelsea fails to turn their fortunes, he may be shown the door. Unfortunately, this market isn't available on most betting platforms.
Match Winner – This is the most common and straightforward market that lets you predict the team winning a match. Chelsea's recent form suggests they will likely win their upcoming matches. This market offers punters an excellent chance to profit from Chelsea's recent form.
Over/Under Goals – This market lets bettors predict if the goals in a particular match will be under or over a certain number of goals. This is a great option when Chelsea is playing against a team where you expect both teams to score or a high-scoring game.
Handicap Betting – This market allows you to bet on a team with a handicap disadvantage or advantage. If Chelsea is playing against a weaker team, you can stake on them with a -1 handicap meaning Chelsea will have to win by at least two goals for you to win. This is a good market when you're sure Chelsea will win the game comfortably.
Bottom Line
Staking on Chelsea offers an exciting chance to make profitable bets; however, it requires careful analysis and research to make informed predictions. Keeping a close eye on Chelsea's recent performances can help you understand the team's strengths and weaknesses, which can help you identify threats and opportunities in upcoming games.