Arsenal star Aaron Ramsdale has signed a new longterm contract with the Gunners. The England international's new contract runs until the summer of 2026, with the option of extending it for a further year.
Arsenal released an official statement on their website to confirm Aaron Ramsdale new contract.
"Our goalkeeper Aaron Ramsdale has signed a new long-term contract. The 25-year-old has already made 76 appearances for us in all competitions, with his performances rewarded by being named in the England squad for the 2022 World Cup in Qatar last December," the club confirmed.
"Aaron joined us from Sheffield United in the summer of 2021 and enjoyed a stellar first season with us, keeping 14 clean sheets in all competitions, being voted the Arsenal Player of the Month in both October and November 2021, and making his senior international debut.
"Aaron's new contract is subject to the completion of regulatory processes."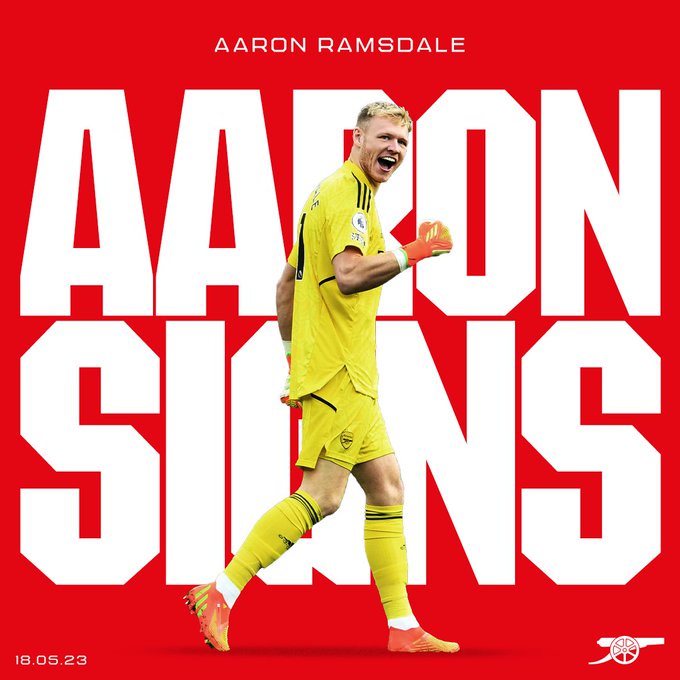 Manager Mikel Arteta said: "The way Aaron has developed over the past two years has been exceptional, with his performances, contribution and overall adaptation to the club. It's great that we're continuing to build our future with our biggest talents in our young squad. We're all looking forward to enjoying many more years of Aaron the player and the person at the football club."