With strict regulations meant to protect players, New Zealand's last legislative updates on gambling were made in 2003.
However, the permanently growing gambling market and fast developing services may increase the need for some changes.
Let's see how well online gambling regulations fit the current casino and bookmaking activities in New Zealand:
The DIA & Gambling Commission: New Zealand's Main Gambling Regulators
The Department of Internal Affairs (DIA) regulates all gambling activity in New Zealand.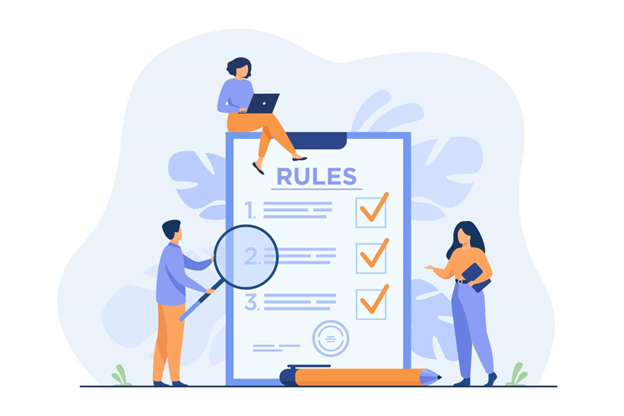 The Department ensures that the Gambling Act (2003), which is the main law addressing this matter, is respected by all gambling operators providing services to New Zealand players.
Their responsibilities and approach are explained in detail within:
The Prosecution Policy;
The Compliance & Enforcement Policy.
The Gambling Commission
New Zealand's Gambling Commission is an independent, decision-making body founded under the Gambling Act.
Along with the Department of Internal Affairs, it is one of the regulatory agencies that ensure the Gambling Act is respected.
Some of its main responsibilities are:
Licensing casino venues and operators;
Appealing on enforcement and licensing decisions regarding gaming machines and gambling activities that aren't linked to casinos;
Advising the Government regarding the problem gambling levy;
Hearing complaints on how the Department of Internal Affairs has handled a complaint;
Approving casino license modifications.
The 2003 Gambling Act: What You Can and Can't Do
The 2003 Gambling Act in New Zealand includes numerous prohibitions, from denying people under 20 to take part in casino gambling to interdicting gambling credits.
Even more, firm sanctions apply to both providers and players of illegal gambling, as follows:
Up to NZ$50.000 fines for organizations;
Up to NZ$100.000 fines for individuals.
Here are the most relevant regulations:
Online gambling
While land-based casino gambling is extensively regulated in New Zealand, online gambling is still illegal in 2022.
There are a few mentions worth making:
In Section 9, the Act prohibits both remote interactive gambling and bookmaking;
The only operators allowed to provide online gambling services in New Zealand are TAB (Totalisator Agency Board) and Lotto NZ.
Therefore, playing slots, table games, or any other type of casino games online is entirely forbidden in New Zealand, with no hope for changes in the near future.
Betting
NZ betting services are provided by the TAB, a body founded under the 2020 Racing Industry Act.
Even so, not all betting types are legal. Here's what you're allowed to do as a punter:
Sports betting
Punters can place their bets on a wide range of sports, including:
Surfing
Motorcycling
Squash
Baseball
American football
The 2003 Gambling Act states that only sports betting services provided by the TAB are legal in New Zealand and aren't categorized as casino gambling.
Race betting
Similarly to sports betting, NZ race betting can only be provided by the TAB. This was also established under the 2020 Racing Industry Act.
The distinct law regulating this field includes strict conditions that operators must abide by. For example:
The Act establishes the Racing Integrity Board (RIB). This board is meant to oversee and ensure the well-being of animals, as well as the compliance of operators with the industry's standards;
There are several Racing Codes that regulate every aspect of this sport, and the rules may vary depending on the animal.
Lottery
Unlike casino games, lottery services can be provided both in land-based locations and online.
Here are some of the highlights in terms of lottery rules:
Examples of NZ lotteries are sweepstakes and ruffles;
Lotteries in New Zealand can't have jackpots;
The age limit for lottery players is 18;
Anyone who attempts to buy or buys a lottery ticket for an underage person commits an offense.
Housie (Bingo)
Housie is legal in NZ, but there are a few rules you should know of:
All prizes have to be cash;
Complete records of all housie games must be kept;
You must be at least 18 years old to take part in a housie game.
Offshore gambling is tolerated
NZ players will be happy to learn that offshore gambling is not illegal in New Zealand, as long as the online casinos are indexed as legitimate companies.
There are no NZ regulations forbidding offshore online gambling. Therefore, New Zealand players have sufficient platforms to choose from whenever they want to access casino games.
Despite not prohibiting it, the country does not allow competing sites in the gambling industry to advertise their services within its borders, according to the Gambling Act of 2003, section 16.
Operators who don't abide by the anti-advertising rules risk getting fines worth tens of thousands of dollars.
Gambling operators can, however, appear in online casino site ratings, assembled by professional testers and industry reviewers. In this way, casinos can still receive exposure, while the authorities try to shield the population from gambling-related risks.
Conclusion
While online gambling is illegal in New Zealand at present, players from this country have the option of registering at offshore gambling websites.
This is not a breach of the law, so there are no legal consequences in such cases. However, if you're not particularly interested in casino games, the country offers safe online betting and lottery services you can try.