Manchester United failed to claim all three points in the English Premier League as they played out a 2-2 draw against Leeds United at Old Trafford on Wednesday evening. Leeds United were two goals up in the game before Marcus Rashford, and Jadon Sancho both scored to give United a deserved draw against the visitors.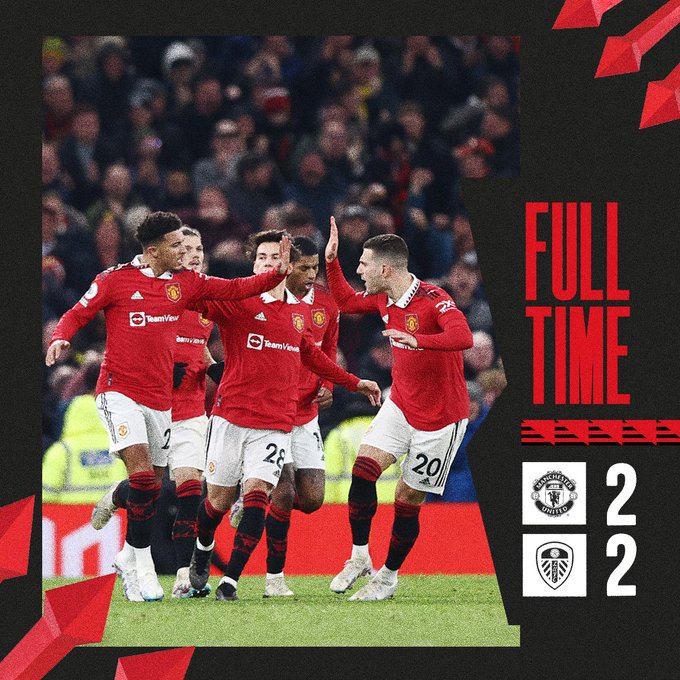 After the game, Manchester United manager Erik ten Hag reacted to his team's performance in the game and also spoke on Sancho's impact in the match.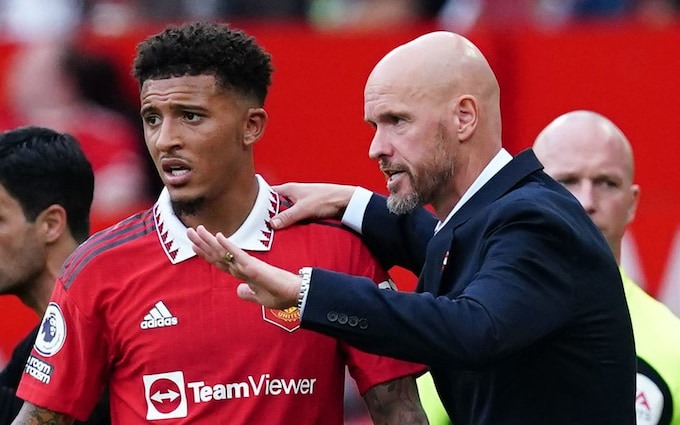 Manchester United manager Erik ten Hag to BBC MOTD: "You can say we won a point because when you are in a derby and come back from 2-0 down it is good. But on the other hand when you start a derby like we did it's unacceptable. You have to be ready to fight and we weren't ready for the battle.
"It was my first remark at half-time, to take care and make sure we were ready and we weren't so that was really disappointing straight after half-time to concede that goal.
"Of course, it will encourage us for when we play the second game in a couple of days that if we play our game, we can beat them. We have to beat them. But you need composure all the time. In the last 20 minutes when it was 2-2 we created so many chances but the finishing was not always that good. We have to be more clinical."
On Marcus Rashford playing centrally again next game: "First of all this game we will analyse and reflect then we will see how the team is and pick the starting XI."
On Jadon Sancho's impact: "I'm very happy for him. Of course also for the team because it's all about that. But it will encourage him and motivate him further. He is in the right direction and if he keeps going with that process he can do even more to really help us to achieve our goals."