Manchester United manager Erik ten Hag has revealed the reason why he disciplined Cristiano Ronaldo after confirming that the Portuguese forward refused to come on as a substitute against Tottenham on Wednesday.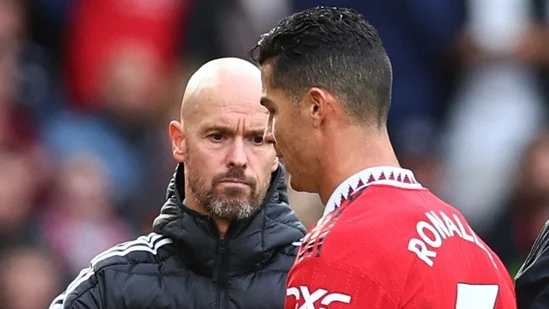 Here is what the Dutch manager said after being asked by Reporters on the reason why he disciplined Ronaldo.
"The talk is between Cristiano and me. The statement is clear. It is also in the statement that he remains an important part of the squad," Ten Hag said.
"I am the manager, I am responsible for the culture here. I have to set standards and values and have to control them. We are in a team. After Rayo Vallecano, I said it was unacceptable, but it wasn't just him. The second time there has to be consequences. That is what has happened.
"We miss him tomorrow, that is a miss for us and the squad, but I think it is important for the attitude and mentality of the group and now we have to focus on Chelsea – that is the most important."