Manchester City lost their first game in the English Premier League this season. The Cityzens suffered a 1-0 defeat to Liverpool at Anfield on Sunday evening.
Egyptian forward Mohamed Salah scored the only goal of the game as City fall four points behind league leaders Arsenal.
After the game, Manchester City manager Pep Guardiola reveals why his team lost to Liverpool at Anfield.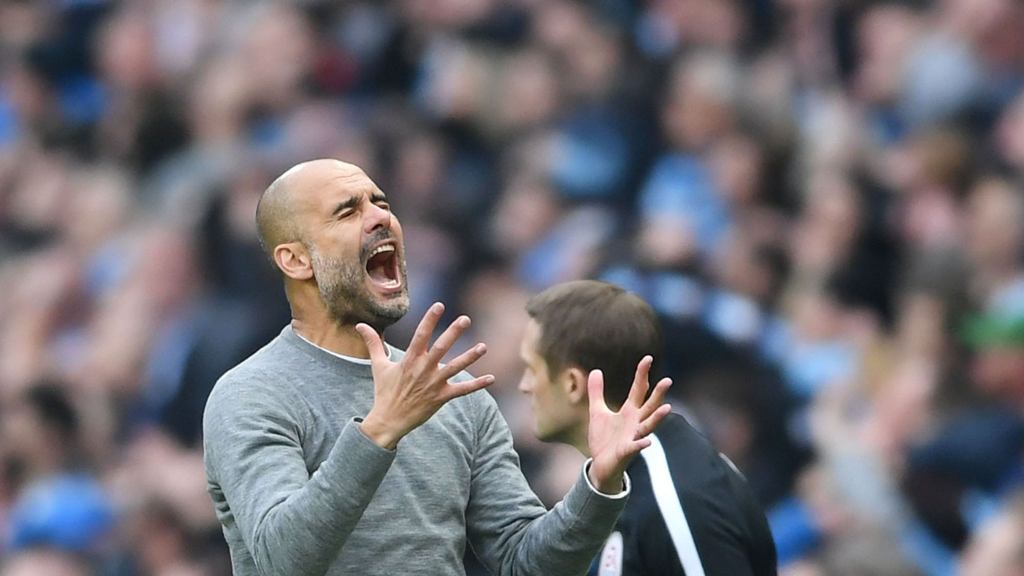 Manchester City manager Pep Guardiola speaking to Sky Sports: "It was a tight game and anything could happen. We didn't follow the movement of [Mo] Salah [for Liverpool's goal]."
On Manchester City's disallowed goal: "The referee came to the coaches and said play on, play on. There were a million fouls. But after we scored a goal, he decided it is not play on. This is Anfield.
"We had [enough] chances. We had some fantastic chances.
"All the game we were brave, we played the game we should play and I don't have any complaints or regrets over how we have done it.
"We had chances but not enough to do it. We made a good process to not allow them transitions. In general the back three was brilliant."
On how much the atmosphere helped Liverpool: "After the goal, yeah, it's Anfield. Before the goal, it was OK."